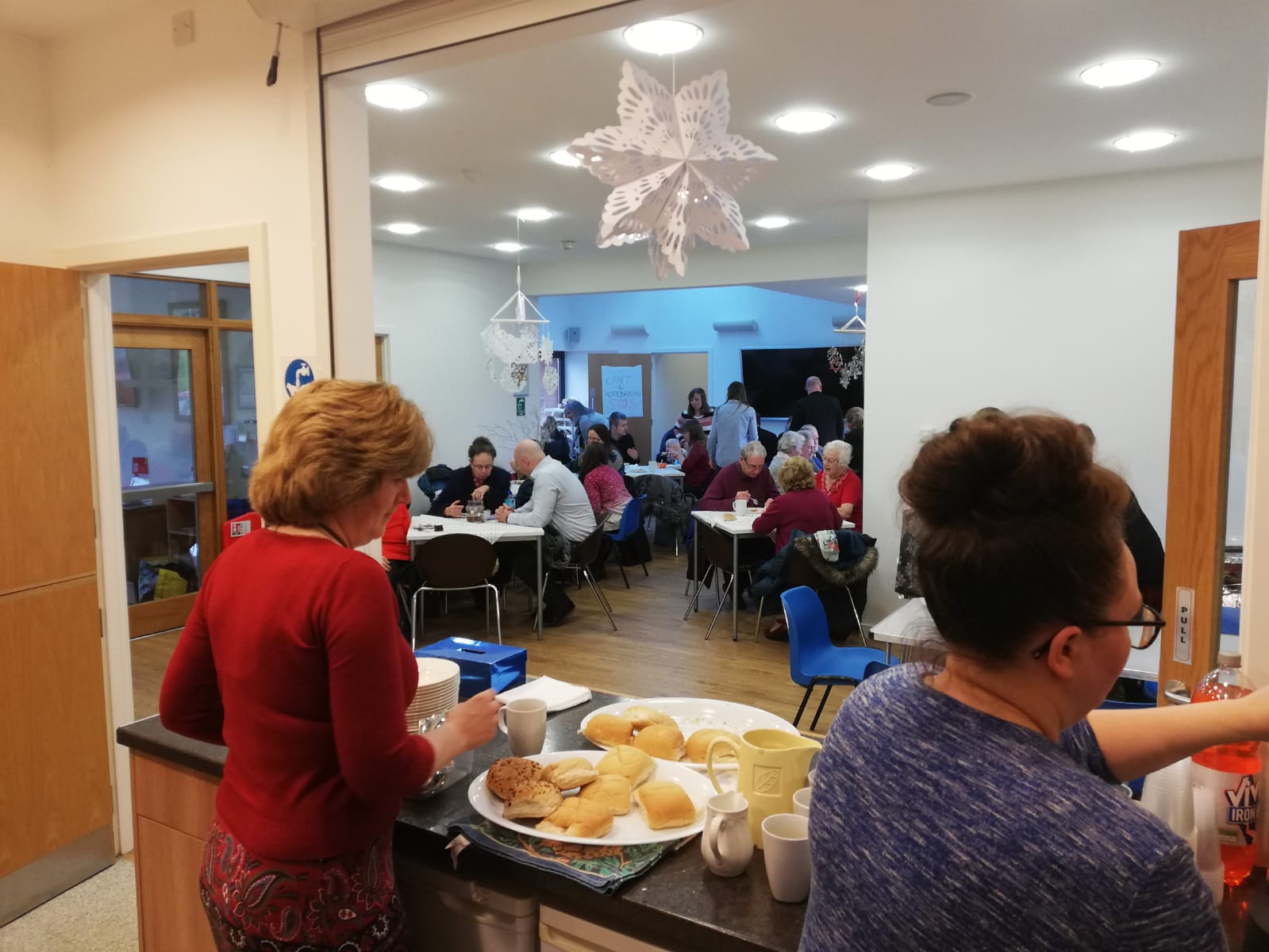 Our annual Winter Cafe fundraiser held on 18 December 2019 was very well attended! At one point we had to bring in more tables and chairs! A big thank you to all who made soup, baked and helped to set up and cater in so many other ways!
Our pupils proudly presented a number of performances including playing the recorder, boom whackers and singing songs in Gaelic, French, Zulu and English! Many thanks to all the teachers and assistants who helped pupils to prepare!
Mrs and Mrs van Panhuis presented the school with a traditional Dutch game of Sjoelbak that they brought all the way from the Netherlands. Our school Board Chair, Mr Cormack, thanked them for their continued support of the school via the Dutch charity they helped to set up. Dank ye wel!
Our Board Chair also thanked Mrs Stewart for her many years of service, and our Treasurer, Mrs Gillies presented her with a farewell gift from the Board. We will all be very sad to see Mrs Stewart leave!