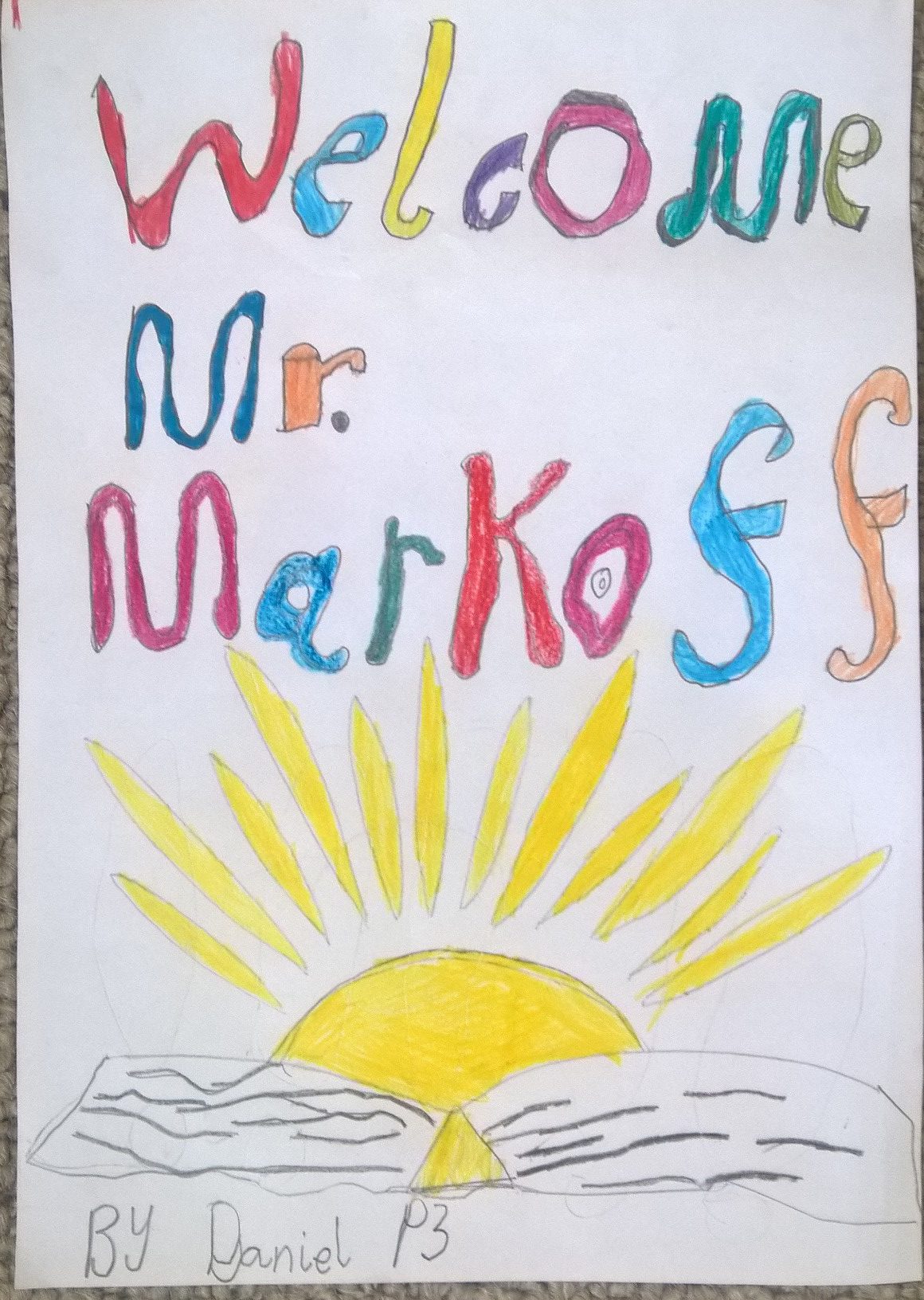 We are delighted to announce that the vacancy for a new teacher at our school has been very suitably filled! We are grateful for all who upheld the school in their prayers. The Lord hears our prayers and is so good to us!  Mr Samuel Markoff started in his new role on June the 5th 2017. Prior to coming to our school, he was Head Teacher at Lewis Independent Christian School in Stornoway, Isle of Lewis for five years where he was well loved and appreciated.
By way of continuing his professional development to acquire a PGDE in Primary education, he moved into Glasgow area with his family. Mr Markoff has over fourteen years teaching experience in a variety of settings and experience in school administration and curriculum development. He has qualifications in Education, Applied Linguistics, English Language and Literature.
Our new Teacher has an excellent multi-cultural and linguistic background. He was a Coordinator and Educator for "Love's Bridge" charity in Russia, working with former street children for three years. He also taught English and French as a second language at schools in Shanghai for nine years.
Mr Markoff continues to serve the Lord through his vocation now as  a teacher at Sunrise Christian School. Let us give thanks for our new teacher who will help take the school forward assisting us in the provision of Christian education for the pupils at Sunrise!
First impression from a P4 pupil about his new teacher: "He is nice. He is good at singing and he is tall!"